American society is not always easy on women. In adolescence, "success" is often synonymous with popularity, attractiveness, academic and/or athletic excellence, even thinness. As young women, many of these former attributes remain a requirement with the addition of a solid career, marrying "well," taking care of a home and a family.
Daily, women are confronted with the superwoman myth.
As the obligations, requirements and pressure to do everything and do it well mount, women have less time for themselves.  Issues such as their own health, personal satisfaction and happiness go by the wayside.  The concept of self-care is not even the tiniest of blips on the radar screen.
Therefore, when these women come to us for addiction treatment, we must introduce them to the concept of self-care.
Video: Katie Myers, LCSW | Journey to Rejuvenation
Learn more about Journey to Rejuvenation

here

.
Vehicles provide the perfect analogy; if a car does not have fuel and routine maintenance, it will break down. Not only have our client's utterly neglected maintenance, instead of giving their bodies positive fuel in the form of good sleep, nutrition and exercise, they have filled their tanks with alcohol or drugs, both legal and illegal.
Although the concept of self-care is not difficult, getting clients to buy-in and embrace it can be challenging. We work hard to help women understand that they deserve it. Each woman is no less important than her husband, children, in-laws, or friends. Her value is equal to that of others.
What's more, the word "self" is critical. No one else can, or will, do it for them. For example, small children are innately selfish creatures. No young child, when hungry will insist that its mother sit down and eat a sandwich, too. That child has no concept of another's needs; and it shouldn't– it's a child. Similarly, the workplace will not insist on self-care.  Whether a woman works at a drug store or a law firm, an employer rarely cares if a woman has had enough sleep; not unlike a child, it is not their concern.
We also work to break the concept that "working yourself to the bone" or "sacrificing everything for others" is inherently noble. Some women have the skewed sense that they are "better" people because they are selfless. This type of martyrdom is misguided. These women need to find their value elsewhere.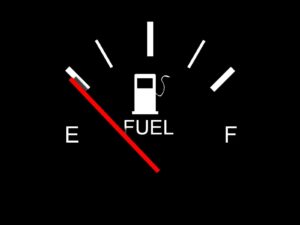 All clients, especially those who must be "doing" all the time, need to learn to stop:  just stop, sit, take deep breaths–be mindful of the moment.  Take five minutes to refuel. While at MARR, we strongly encourage this behavior because it is a practice that must be learned — the hope is that by the time they leave us, they will have learned the value and intentionally choose to do this several times each day.
Another aspect of self-care is finding one's passion. Again, for most clients this is baffling. We search for what gives them peace, joy, a sense of fulfillment. One person's passion is not another's. Passion is as diverse as our clients themselves. It could be as common as writing poetry or gardening, or as complex as refurbishing antiques from colonial America or weaving specialty rugs.
Self-care is inextricably connected to balance and permission. Yes, women need to care for families and work at jobs. But balance is a necessity, which is where permission enters the equation. They must give themselves permission to get a facial, take a nap or binge on Netflix. This is not selfish, it is smart.  In fact, self-care should not be considered optional.  If a woman does not take care of herself, she will be unable to care for others.
Ongoing recovery requires many things such as attending 12-step meetings, maintaining daily contact with a sponsor and working toward creating a spiritual connection with a Higher Power.  But in order for it to be sustainable, self-care must be an essential component of the recovery process.