Jim Seckman, MAC, CACII, CCS
CEO
Jim has over 30 years experience working in the field of addiction treatment in a variety of clinical settings, including inpatient, outpatient, and residential. He joined the team at MARR in 2007 and was named CEO in 2016. Jim is a past president of GARR (Georgia Association of Recovery Residences), has served on the Ethics Committee for GACA (Georgia Addiction Counselors Association), and conducts trainings on addiction treatment.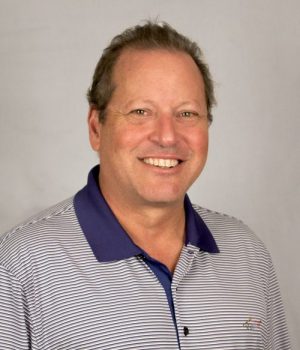 Dr. Richard Waldman, MD
Psychiatrist
Dr. Waldman graduated from the University of South Florida Medical School in 1998. He completed his residency at Emory University Department of Psychiatry in 2002. He is Board Certified by the American Board of Psychiatry and Neurology. He has been working with clients at MARR since 2002 and uses an evidence-based, holistic approach to therapy that integrates body, mind and spirit.
Patrice Alexander, MS, LPC
Clinical Director
Patrice has been at MARR for 14 1/2 years. She began her career in 1995 working with adolescents as a mental health technician for the Deveraux Center of Georgia. In 1996, she went on to pursue a master's degree in counseling from Georgia State University and has since worked in a variety of capacities related to counseling and addiction treatment. Her background includes individual, group, and family counseling, facilitating parenting education groups, conducting research, developing professional presentations for local and national conferences, and providing training and supervision to interning students and other clinicians.
ADMISSIONS & BUSINESS DEVELOPMENT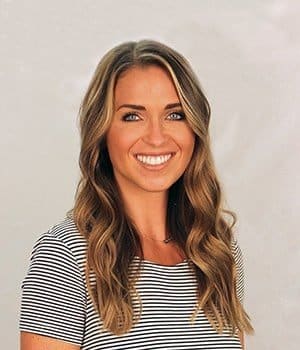 Lauren Davis, MS, LPC
Director of Admissions
Lauren earned her undergraduate degree in Psychology from the University of Georgia, and her master's degree in Rehabilitation Counseling from Georgia State University. She began her career as a counselor in an inpatient hospital setting, where she worked predominantly with individuals who were suffering from a primary mental health diagnosis. In February 2015, Lauren joined MARR as an admissions coordinator, and has since been promoted to Director of Admissions. Lauren is extremely passionate about helping addicted individuals transition into a life of community, hope, and recovery here at MARR.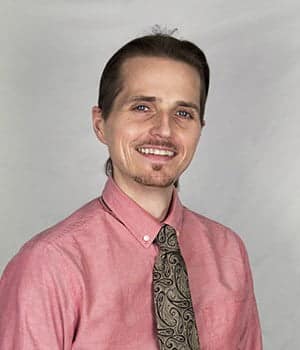 Jordan Detweiler, CACI
Clinical Assessment Counselor
Jordan is a Certified Addiction Counselor and has worked at MARR since 2015 as a Residential Assistant, before moving to the position of a Clinical Assessment Counselor. As a MARR alumnus, Jordan has firsthand experience with the effectiveness of the therapeutic community, and understands the importance of facing life's challenges with spiritual principles. He enjoys the opportunity to be able to help others start the process of recovery and enter into this familiar and highly successful model of treatment.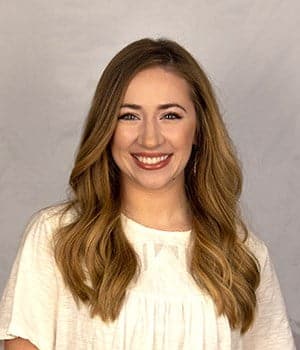 Kristen Guckian, LMSW
Clinical Assessment Counselor
Kristen received her undergraduate degree in social work and her master's degree in social work from the University of Georgia. Her internship background was in providing domestic violence crisis services, adolescent group therapy, and co-occurring substance abuse and mental health treatment. Kristen began working as an Assessment Counselor at MARR in 2016. In her role at MARR, Kristen loves getting to work with individuals and their families to offer education about substance abuse as well as ethical, clinical assessments for treatment. Kristen has a passion for those affected by substance abuse and a drive to connect individuals and their families with treatment for lasting recovery.
Kimberly Collins
Director of Business Development & Women's Alumni Coordinator
Kimberly Collins received her bachelor's degree in communications from Auburn University in 2005. She previously worked for 15 years in business development as a general manager in a retail environment. While new to the addiction recovery field, Kimberly has first-hand experience in the importance of treatment and community. She is very passionate about the effectiveness of the therapeutic community model combined with long-term treatment in bringing about lasting recovery. Kimberly is thrilled about her role in helping to further the MARR mission in carrying the message of recovery and healing to the lives of individuals, families and communities.
WOMEN'S RECOVERY CENTER TREATMENT TEAM
Cailey Binkley, LPC
Director of Women's Recovery Center
Cailey received her bachelor's degree in psychology from Lafayette College and her master's degree in counseling from the College of William and Mary. She has held various positions at mental health and addiction treatment centers with a specific background in working with women, professionals, and trauma and eating disorders. She is also extensively trained in Dialectical Behavior Therapy and developed a private practice. She is especially passionate about dual diagnosis and integrated treatment of co-occurring mental health and substance abuse disorders.
Courtney Robbins, CACII
Primary Counselor
Courtney has been at MARR for 15 years. She specializes in women's issues, shame resilience, relapse prevention, and aftercare services. She is passionate about de-stigmatizing addiction and helping people in recovery come to love and accept themselves as the compassionate, intelligent, and creative individuals that they are. She educates women about the cycle of shame and invites them into the freedom of feeling more at home with themselves and more at ease in relationships with others.
Dannie McAdams, RN, BSN
Registered Nurse
Dannie has over 23 years of nursing experience, specializing in ER/Trauma and Critical Care), and over 1 1/2 years in Substance Abuse Treatment. She helps clients with health awareness and management, self-care, and overall physical well-being, and works with the clinical staff to develop an individualized care plan for each client. She is passionate about helping clients be present in each moment and helping them realize they they are not alone in the recovery process.
Talitha Klingberg, LMSW
Day Treatment Counselor
Talitha first discovered a passion for working with individuals impacted by addiction when supervising a house for women. Since joining MARR in 2015, she has worked with the Right Side Up program and now at the Women's Recovery Center. She works with individuals in MARR's Professionals' Program that need substance abuse treatment and advocacy for licensures. Talitha is passionate about helping women discover their ability to make positive change in their own lives.
Natasha Kyle-Vitonis, MS
Day Treatment Counselor
Natasha received her bachelor's degree in psychology from Kennesaw State University, and her master's degree in Clinical Counseling Psychology from Brenau University. Natasha's clinical interests include 12-step Recovery and Dialectical Behavior Therapy skills. Natasha is also trained in the evaluation, administration, scoring, and interpretation of cognitive and personality assessments. She brings a gentle and empathic approach to group and individual therapy, and is passionate about helping women discover new coping skills in order to deal with uncomfortable emotions and make peace with their genuine selves
Alison Makely, LPC, MAC, NCC
Disordered Eating Therapist
Alison first joined the team at MARR in 2003 as a Primary Counselor for Eating Disorders at the Women's Center for 5 years, and she was delighted to return in 2018. Her specialty is helping women exchange substances and food for greater freedom and fulfillment in life. She is passionate about helping women find their own unique path to fully recovering from self-defeating behaviors around addiction, disordered eating, and negative body image. She uses a holistic treatment model that helps clients develop their own intuitive wisdom around health and well-being.
MEN'S RECOVERY CENTER TREATMENT TEAM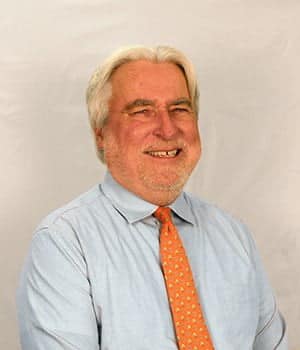 Doug Brush, CACII
Director of Men's Recovery Center
Doug is a member of the National Association of Alcohol and Drug Addiction Counselors (NAADAC), and has served as a board member of the Georgia Council on Substance Abuse (GCSA). Since 2002, he has served as Chairman of the Ethics Committee for Georgia Addiction Counselors Association (GACA). Doug is also the Chairperson for the Standards Committee for the Georgia Association of Recovery Residences (GARR). For more than 30 years, Doug has served MARR in a variety of positions, including CEO, and is currently the Director of the Men's Recovery Center.
Dave Devitt, MA, LPC, Ed. S in Counseling Psychology
Primary Counselor
Dave has worked in substance abuse for 27 years, 22 of those being here at MARR. He works with our Professionals' Program and leads a group called "Thinking About Your Thinking." Dave enjoys seeing clients shift their perception of themselves as the effects of active addiction abate over time. He considers it a privilege to watch good people discover the joy of a clearer mind and a less burdened heart.
Matt Erwin, CAC II, CAMS
Residential Coordinator
Matt has been working in substance abuse treatment since 2001, and he joined the staff of MARR in 2010. He is a Georgia Certified Risk Reduction Instructor and a DBHDD certified clinical evaluator. His areas of focus are relapse prevention and anger management. He is passionate about instilling hope in the hopeless, helping build communities that foster change and growth, and watching clients reunite with friends and family.
Rick McKain, MA, MS in Counseling, LPC, MAC
Professionals' Liason
Rick has been working as a Counselor since 1988, and he has been at MARR since 1993. He is a certified Relapse Prevention Specialist and a member of the Society for the Advancement of Sexual Health. He specializes in working with men's issues and sexual compulsivity. He started our "Building Better Relationships" group in 1996. He is passionate about seeing men connecting with each other in recovery and seeing the benefit in becoming emotionally honest, vulnerable, and demonstrating willingness.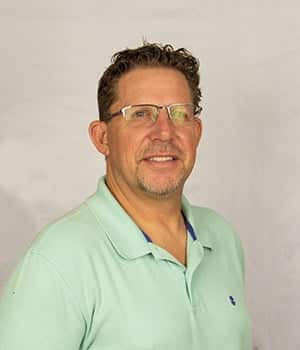 Todd Valentine, LCSW
Residential Manager/Men's Alumni Coordinator
Todd has 15 years of clinical experience in the field of addiction, and he has been at MARR since 2006. He specializes in the integration of mindfulness, and he is passionate about helping men find joy in recovery and practice vulnerability that brings them out of isolation and into community. Todd leads clients in mindfulness practices, guided meditations, and recreational activities to reconnect with their bodies and learn to recognize emotions.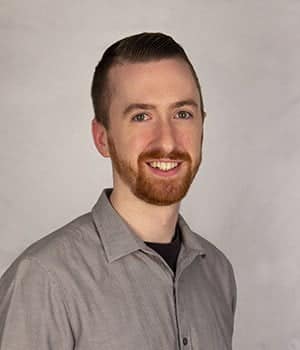 William Atkins, MA, LPC, CRC
Residential Manager
Will has been at MARR since 2013. His areas of focus include existential focused counseling, facilitating change within the therapeutic community, and vocational counseling. He is passionate about the role that community plays in recovery and he focuses on assisting clients in recognizing, experiencing, and expressing their emotions to their therapeutic community. He hopes to assist clients in finding meaning and purpose in their lives as they begin their personal journey towards recovery.
Paul Thim, M.Div, LMFT, MAC
Primary Counselor
Paul has worked in the field of substance abuse treatment since 1998 and has been on staff at MARR since 2008. Paul is a minister and was in full-time parish ministry for seventeen years. After that he trained as a pastoral counselor and marriage and family therapist, and received extensive supervision in psychodynamic psychotherapy. He works closely with clients in the first phase of treatment as they write and present their Life Story and First Step Inventory assignments. Paul helps clients avoid minimizing and rationalizing their past behaviors, and he is passionate about leading them to change their reactions to life.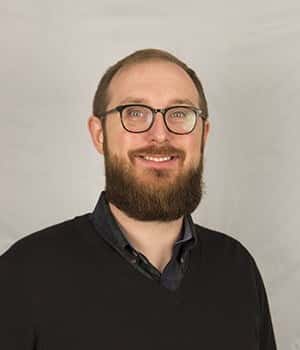 Robert Day, MA, LPC
Primary Counselor
Bob started as an intern at MARR in 2014 and then moved into the role of Primary Counselor after completing his degree at Richmont Graduate University. He specializes in breaking down denial in young adult clients and integrating counseling and spirituality. He uses a collaborative, non-judgmental, insight-oriented approach that helps clients connect how their past traumas, relationships, and experiences have molded how they interact with their lives in the here and now. He is passionate about helping people reconnect with their values and with one another.
Marcedes Holliday, RN
Nurse Manager
Marcedes has 13 years of nursing experience, including ER, home health, substance abuse, and psychiatric. She works to ensure that clients have proper health evaluations, testing, and medication. She is passionate about helping others to reach their health and wellness goals, and she works to develop warmth and trust with each client.
Millicent Parker, MS, LPC, M. Div
Family Counselor
Millicent has been at MARR for 11 years, six of those as a Family Counselor. She is passionate about supporting, guiding, and at times challenging clients and families as they take ownership of who they are and the life that they experience. She encourages others to tell their story, and walks with them to identify the changes that need to be made in order for them to cultivate a healthier way of being.
Travis Ramsey, MA, LPC, LMFT
Family Counselor
Travis has held pastoral and counseling roles for over 15 years, and he has been in his current role at MARR for 6 years. In addition to MARR, he conducts weekend family therapy sessions and works with individuals, couples and families in his private practice. He has Advanced Training in Emotionally Focused Couples Therapy and specializes in Christian counseling and couple & family therapy. He is passionate about creating moments of emotional connection for family members and bridging the gap between how a client feels about themself and their true worthiness.