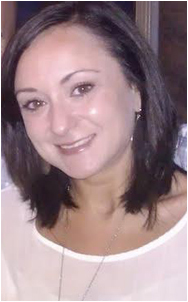 We are pleased to announce the newest member of our Business Development Team, Amanda Jones, MS, LPC, NCC, who will serve as MARR's Outreach Coordinator. "As MARR continues to experience growth, we recognized the need for community outreach—someone who can build new relationships and nurture existing ones," says Bill Anderson, Director of Business Development.
Amanda received her undergraduate degree in psychology, as well as her master's degree in professional counseling, from Georgia State University. She has worked in various levels of care, such as inpatient stabilization, day treatment, and residential treatment. Specialty areas include mood disorders, substance abuse, eating disorders, women's issues, family dynamics, and bereavement.
"Amanda's passion for recovery, coupled with her candor, enthusiasm and experience, will serve us well in our endeavors. She is already building connections that will strengthen our outreach efforts in the months and years to come. We look forward to what lies ahead," adds Bill.
Please help us extend a warm welcome to Amanda Jones. Feel free to introduce yourself by calling her at 678-805-5154 or sending an email to [email protected].