MARR Addiction Treatment Centers
Since 1975, MARR Addiction Treatment Centers has provided substance abuse treatment and family services in Atlanta, Georgia. We are an alcohol and drug rehab center focused on helping clients achieve lasting and total recovery—physically, mentally, and spiritually—as well as family support that offers hope and healing for the whole family. 
Bring Back Hope with MARR Addiction Rehab Centers
As a leading addiction treatment center, we treat addiction, substance abuse and mental health challenges. We want to hear your story and help you determine the next best step. Give us a call today.
Gender-Specific Addiction Treatment
MARR Helps You Succeed
Licensed & Certified
You are in safe and knowledgeable hands with the staff at MARR. Our qualified admissions coordinators are available 24/7 to answer your questions and provide support. Schedule a FREE confidential assessment.
Accredited & Compliant
MARR is accredited by The Joint Commission – the largest health care accrediting body in the U.S. Additionally, we are LegitScript Certified, which means we are compliant with the legal safety requirements of addiction treatment centers.
Stories of Recovery Podcast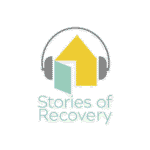 You are not alone in your journey. Listen to gripping, honest accounts of desperation from those who once struggled with drug and/or alcohol addiction. Podcast host Matt Shedd invites guests to share moving recollections of hope and peace found through 12-Step recovery. Hear personal testimonies of guests' experiences at MARR, and what life in recovery is like today. 
MARR Addiction Rehab Centers Provide Pathways to Lifelong Recovery​
With nearly five decades of expertise, we provide high-quality treatment for individuals and families in Georgia. We are a private-independent organization offering dual phase, gender-separate programs. We offer effective and proven addiction treatment in Atlanta and Lawrenceville, GA.
Our longevity of staff is the cornerstone of our commitment to care. We work with local communities to educate the public about the disease of addiction.
MARR is dedicated to providing lifelong support. Find out why we are rated one of the best rehab facilities in the Atlanta area.
What Clients Are Saying
We have provided intensive addiction treatment to men and women since 1975. Our clients in Atlanta and Lawrenceville, GA, have found hope and recovery for a healthier, happier way of life. Find out what they have to say about us in our reviews and testimonials.
Start Your Journey to Recovery Today
If you or someone you love is struggling with drug or alcohol addiction, we can help. Our addiction rehab center in Atlanta, GA, provides unparalleled treatment that surpasses all others. Take the first step and begin your path to recovery. Contact us today.
Questions? We've got answers. Contact us to find out more about our alcohol and drug rehab programs. We're here for you.

A proud supporter of MARR's
Right Side Up
, Amerigroup Foundation strives to improve the health of humanity by addressing health inequalities and strengthening local communities.