We specialize in treating individuals whose lives have been destroyed by addiction using our 2-phase, long-term approach. If you or someone you love is having problems because of alcohol or drugs, we are here to help. We provide separate programming with specific techniques for men and women in different locations.
If you want to speak to someone and get more information, call 678-736-8694 or contact us online. All calls are completely confidential.
Our clinical assessment counselors are here to answer your questions, hear your story, and help you determine if MARR is the right fit for your recovery.
Schedule an appointment for a complimentary, hour-long assessment either in-person or over the phone at a time that works for you.
Based on the results of the assessment, clients will be scheduled for admission or referred to the best treatment option.
Stories of Recovery Podcast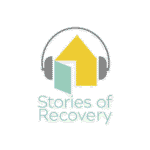 You are not alone in your journey. Listen to gripping, honest accounts of desperation from those who once struggled with drug and/or alcohol addiction. Podcast host Matt Shedd invites guests to share moving recollections of hope and peace found through 12-Step recovery. Hear personal testimonies of guests' experiences at MARR, and what life in recovery is like today.