Family Workbook | Addressing Addiction in the Home
We are excited to announce the publication of a workbook for family members of people suffering from addiction: Addressing Addiction in the Home. 
This workbook is brand new, but it's been several years in the making. For about 10 years, counselors at MARR have been doing a one-day seminar open to families in the community, educating people on the disease of addiction, how it affects the whole family, how to stop enabling, and how to set boundaries so that family members can take care of themselves.  We've put all this material together into this workbook which you can purchase through the MARR Store, where you can also read a longer description of the book.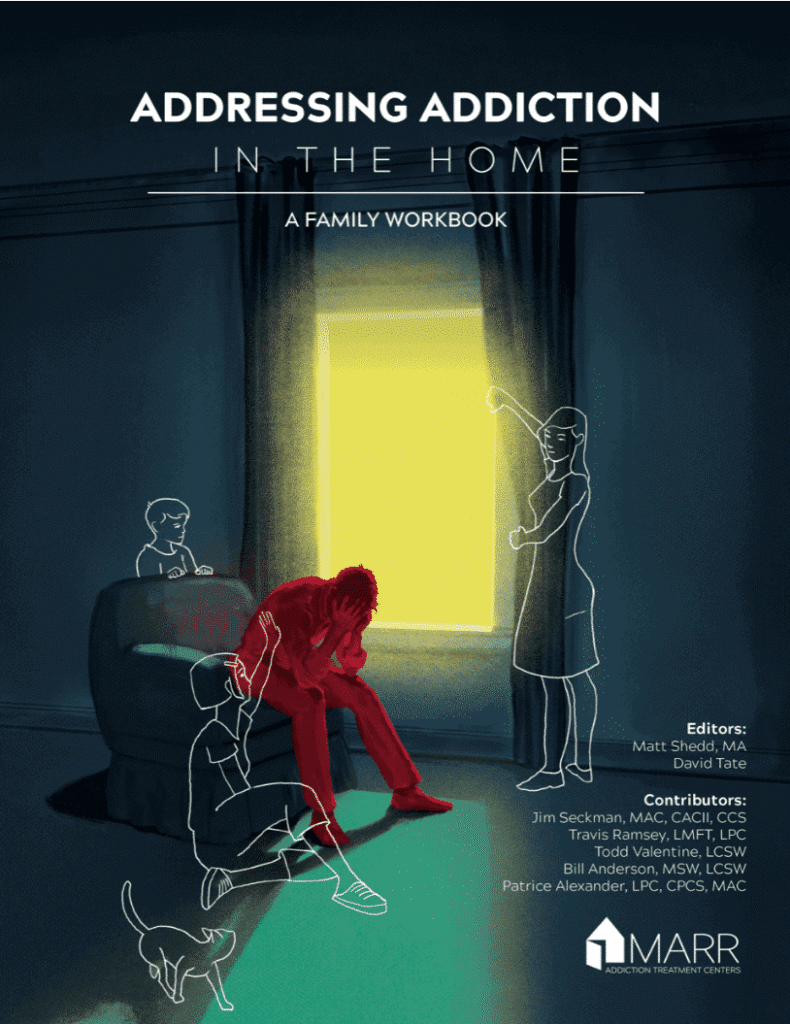 Family Podcast Episode
To give you a sample of some of the material you'll encounter, on our most recent podcast episode, "The Whole Family Can Recover,"  we spoke with two parents who went through our family program when they sent two of their sons to MARR at different times. They give an excellent explanation of addiction as a family disease and how they take care of their own recovery. Part of their story is actually featured in the workbook, with other stories of family recovery.