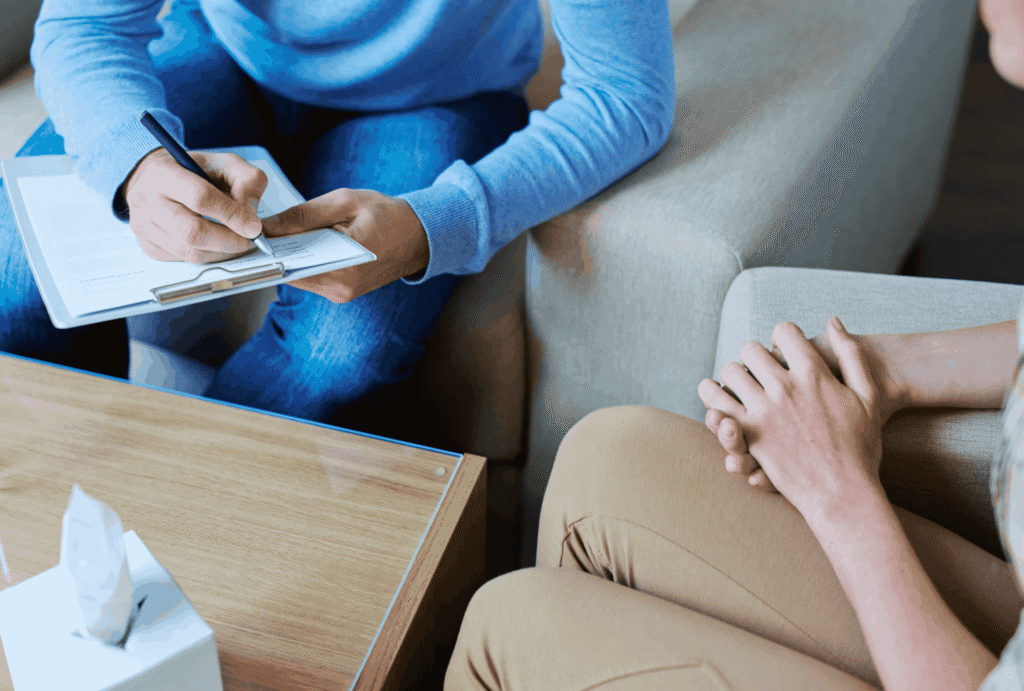 How do you decide which recovery center is the right fit for you or your loved one?
Why MARR? Oftentimes, individuals and families that struggle with substance use disorder aren't sure where to turn for help. At MARR, we provide high-quality addiction treatment for men and women that focuses on the underlying issues behind their addiction.
Since 1975, MARR Addiction Treatment Centers has served the metro Atlanta area and beyond. We teach clients how to live a life in recovery, not just how to stay dry. Our gender-specific addiction treatment focuses on holistic recovery, helping our clients heal physically, mentally, and spiritually. Our recovery centers are spiritually based and incorporate the 12 Steps of Alcoholics Anonymous. We are state-licensed and accredited by The Joint Commission.
The physiology of addiction between men and women is very different and thus, requires a different approach to treatment. We provide a structured and safe environment that is separated by gender. All of our clinicians are licensed and/or certified, as well as experienced in the treatment of drug and alcohol addiction.
We Walk with You for Life.
It has been said that if you stay close to your community, you'll stay sober. That's why we have created the free MARR4Life app as an extension of connectedness for our clients as they leave our treatment centers to enhance long-term recovery. 
This private, invite-only app allows fellow MARR Addiction Treatment Centers alumni to:
Track recovery

Celebrate milestones and offer peer support

Stay up to date on Alumni events

Share their experience, strength, and hope

Relapse prevention and outcome data

Inspiration
Clients of our recovery center participate in group counseling, and they develop a personalized treatment plan with their individual therapist that is reviewed and updated regularly. A balanced lifestyle in recovery is the treatment goal of MARR, and we utilize the community as one of the primary treatment agents for change.
Addiction eventually impacts everyone who surrounds the individual, especially the family. MARR's Family Recovery Center works with parents, spouses, significant others, siblings and children who are affected by a loved one's addiction. We are dedicated to helping families embrace their own recovery.
Clients of MARR's addiction treatment facility are fortunate to visit Camp Donnie Brown on a weekly basis. This retreat center, located on Lake Allatoona, is the perfect alternative for additional therapy, exercise and bonding activities. The serenity of the lake, coupled with the wooded surroundings, offer a welcome opportunity for contemplation, introspection and meditation.
MARR Addiction Treatment Centers gives hope to drug- and alcohol-addicted individuals, making long-term recovery a reality. The experienced and compassionate staff members join clients on their journey and walk with them for life.