I had my first drink at sixteen, and what started out as relatively normal teenage rebellion and social experimentation, quickly became daily drinking by the time I was 19. When I drank, it took away all insecurities and helped me feel comfortable in my own skin. As a result, I taught myself that alcohol was the solution to pretty much everything. Consequences from my drinking came relatively quickly, starting with loss of trust with my parents, legal incidents, car accidents, loss of jobs, the dissolution of any and all meaningful relationships, and ending with ultimate feelings of helplessness and hopelessness. I had no idea what was wrong with me and why I couldn't stop drinking and doing the things that caused me and those around me so much pain.
I was 22 years old and six months sober when I walked into MARR Women's Center in 2013. Prior to MARR, my first treatment was July 14, 2012 at a 45-day program. I thought it was just what I needed to learn to manage my drinking like "normal" people. I was just going through the motions at this point. Upon completion of that program it was recommended that I go to a recovery residence in order to ease my transition back into "the real world". After four months in the residence I ended up back in my hometown. It became very apparent to me and my parents that I had barely scratched the surface. After diligent research on my parents' part, they came across MARR. My mom and dad felt very strongly about the program at MARR and what it had to offer. I won't say that I went kicking and screaming but to say that I was thrilled with the prospect of going to treatment again would be an understatement!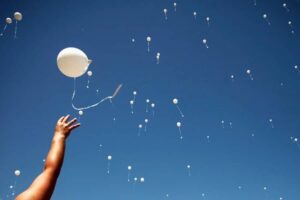 I arrived at the WRC January 17th 2013. I quickly learned that I clearly could not manage my own life and I had to turn it all over to something greater than myself, which at that time was the staff at MARR WRC. I had to make some serious changes in order to not only stay sober, but to live the life I dreamed of having. The therapeutic community and group setting that MARR provided has forever changed my life. I have real friendships that I never imagined possible, and a relationship with my family that I can finally be fully present for. All the blessings in my life today would not have been possible without the scholarship I received. My family and I will never forget that gifts from people we didn't even know allowed this miracle to happen. I am so blessed and beyond thankful for MARR and the foundation they provided for living a life of hope, serenity and gratitude!
Emily B.