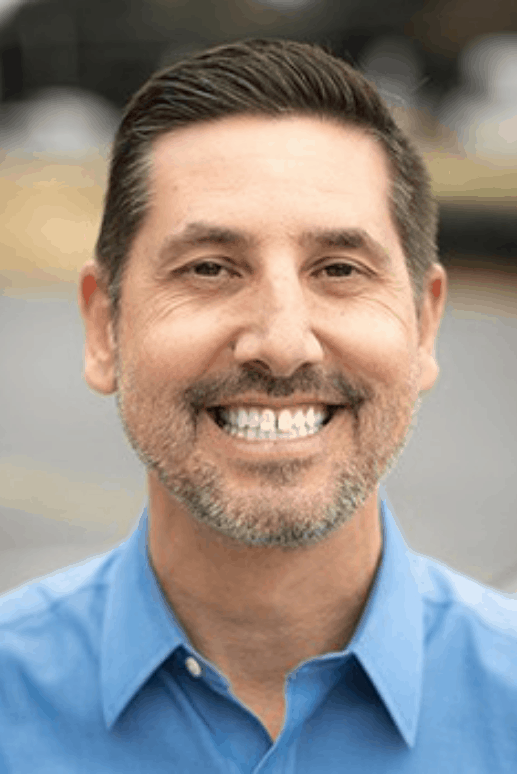 Bill Anderson, MSW, LCSW
Chief Executive Officer
Bill has over 23 years of experience in behavioral health, beginning at an emergency shelter for teenagers and an acute day treatment program for mental health. He was previously at MARR for 15 years, during which he served as a case manager, primary counselor, Director of Admissions, and eventually as our Director of Business Development. Bill then moved on to serve as Chief Executive Officer for both Blue Ridge Mountain Recovery Center and Sierra Tucson. Most recently, Bill was the Chief Executive Officer of Lakeview Behavioral Health. Bill believes deeply in MARR's mission and treatment model, and he is committed to leading us as we continue to navigate an increasingly complex treatment field.
Dr. Kambiz Aflatoon
Medical Director
Dr. Aflatoon is board certified in general psychiatry and addiction psychiatry and has served as medical director at both SummitRidge Hospital and Ridgeview Institute. Dr. Aflatoon also founded New Focus Addiction and Behavioral Health, the parent company for Eagle Overlook Recovery for Adolescents. Dr. Aflatoon received his medical degree at Des Moines University and completed a fellowship at Emory University in addiction psychiatry. He has published peer-reviewed research on personality traits and addictive behaviors.
Kimberly Alexander, MBA, LPC, CPCS
Chief Clinical Officer
Kimberly has an extensive history in behavioral health, substance abuse, and psychopharmacology. Before joining the MARR team, Kimberly served as the Clinical Director for Riverwoods Behavioral Health and Director of Mobile Assessments at Lakeview Behavioral Health. She earned her MBA in Marketing and Business Administration from Emory University and her M.A. in Marriage and Family Therapy with specialization in Addictions and Sex Therapy from Richmont Graduate University. Kimberly is a licensed professional counselor, certified professional counselor supervisor, published author, and professional speaker. Kimberly is also a personal trainer and group fitness instructor who endorses a holistic approach to wellness.  Kimberly is committed to exceptional client care and is dedicated to enhancing MARR's clinical programming to ensure clients achieve lifelong recovery.
Yara Betancourt
Chief Marketing Officer
Yara began her career in mental health in 2006 as a Researcher for a large psychiatric and neuroscience study at Emory University. During her years at Emory, she conducted patient assessments and evaluations, recruited new patients through a variety of marketing efforts, and conducted routine medical tests. After a couple of years, she became one of the Research Coordinators where she led and trained a team. Yara's research was featured on Medscape news, and she eventually was published as co-author of several articles in psychiatric journals. In 2012, Yara joined the addiction recovery world in business development. She enjoys the authenticity and passion found in recovery and deeply treasures the relationships she has made along the way. Yara has worked at a number of treatment centers, representing them at both a national and local level. She's worked closely with physician health programs, airlines, and mental health professionals to help the people they serve get the help they need. Yara is beyond grateful that her journey has brought her to MARR.
Amy Frizzell
Chief Engagement Officer
Originally from Miami, she graduated from Florida International University with a Bachelor's Degree in International Relations, and then went on to earn her Master's in Public Administration from the University of Illinois, Springfield. Amy has been leading fundraising efforts for over 21 years, beginning just out of high school. She has worked for organizations of all sizes, some as big as The Salvation Army. Amy is passionate about addiction recovery. In her spare time, she is an avid runner, ACE certified personal trainer, and health coach.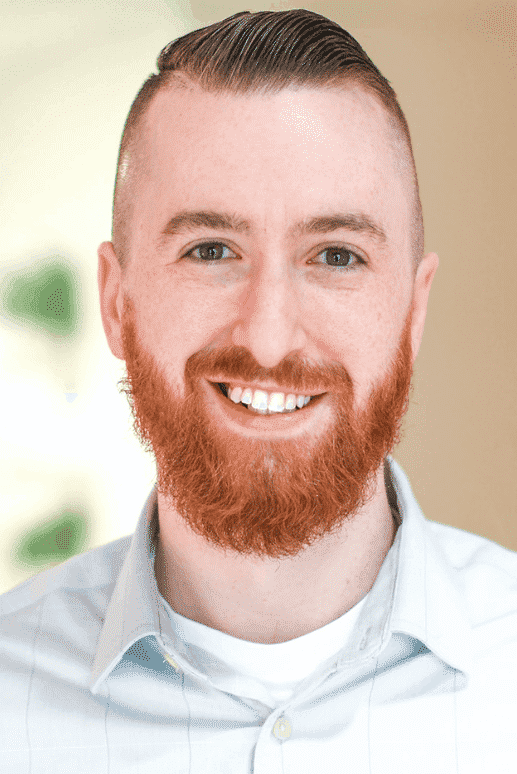 William Atkins, MA, LPC, CRC
Director of the Men's Recovery Center
Will has been at MARR since 2013. He earned his Masters in Rehabilitation Counseling from the University of Arkansas. He is a Licensed Professional Counselor and a Certified Rehabilitation Counselor. Previously a Residential Manager, Will was named Director of the Men's Recovery Center in 2020. He hopes to assist clients in finding meaning and purpose in their lives as they begin their personal journey towards recovery.
Janet Hodges, MS, LPC, ACA
Director of Traditions Recovery Center for Women
Janet specializes in women's issues and trauma work, and she is trained in EMDR. She is passionate about the benefits of community for the healing process and the use of the 12 steps to learn how to live a life of freedom and recovery. She believes it is important to address how trauma informs addiction and use treatment modalities that support treatment for co-occuring disorders including anxiety, depression, and disordered eating.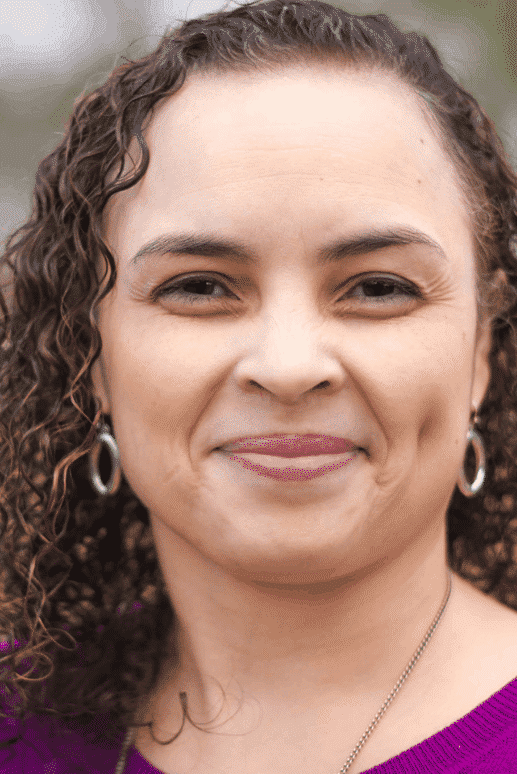 Marcia Smith, LPC, NCC
Director of Right Side Up
Marcia graduated from Argosy University in 2007, earning her master's degree in Professional Counseling. She is a licensed professional counselor in the state of Georgia and a member of the National Board of Certified Counselors (NBCC). She started her career in the field of addiction treatment while completing her internship at Café 458, where she serviced disabled homeless men and women dealing with mental health and chemical dependency issues. Soon after completing her internship, Marcia joined MARR's Right Side Up program as an Employment Specialist. Over the past five years, Marcia has held other positions with Right Side Up, including Intake Coordinator and Primary Counselor. In 2013, she accepted the position as Program Director.
Lauren Davis, MS, LPC
Director of Admissions
Lauren earned her undergraduate degree in Psychology from the University of Georgia, and her master's degree in Rehabilitation Counseling from Georgia State University. She began her career as a counselor in an inpatient hospital setting, where she worked predominantly with individuals who were suffering from a primary mental health diagnosis. In February 2015, Lauren joined MARR as an admissions coordinator, and has since been promoted to Director of Admissions. Lauren is extremely passionate about helping addicted individuals transition into a life of community, hope, and recovery here at MARR.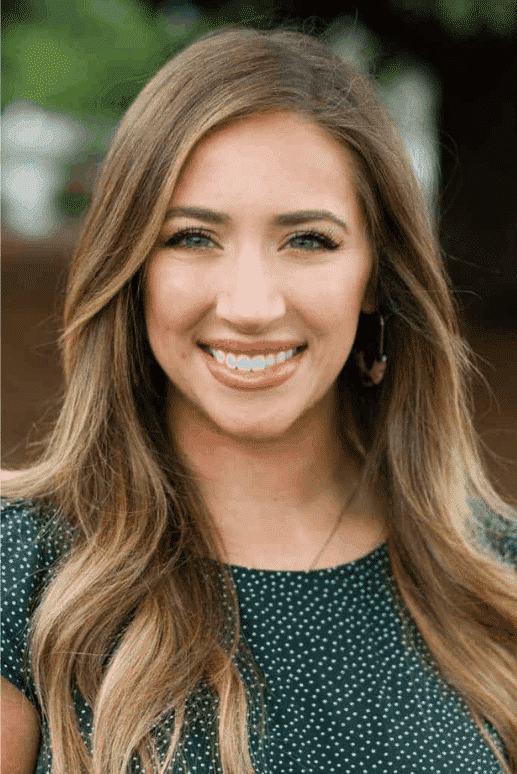 Kristen Render, LMSW
Assistant Director of Admissions
Kristen received her undergraduate degree in social work and her master's degree in social work from the University of Georgia. Her internship background was in providing domestic violence crisis services, adolescent group therapy, and co-occurring substance abuse and mental health treatment. Kristen began working as an Assessment Counselor at MARR in 2016. In her role at MARR, Kristen loves getting to work with individuals and their families to offer education about substance abuse as well as ethical, clinical assessments for treatment. Kristen has a passion for those affected by substance abuse and a drive to connect individuals and their families with treatment for lasting recovery.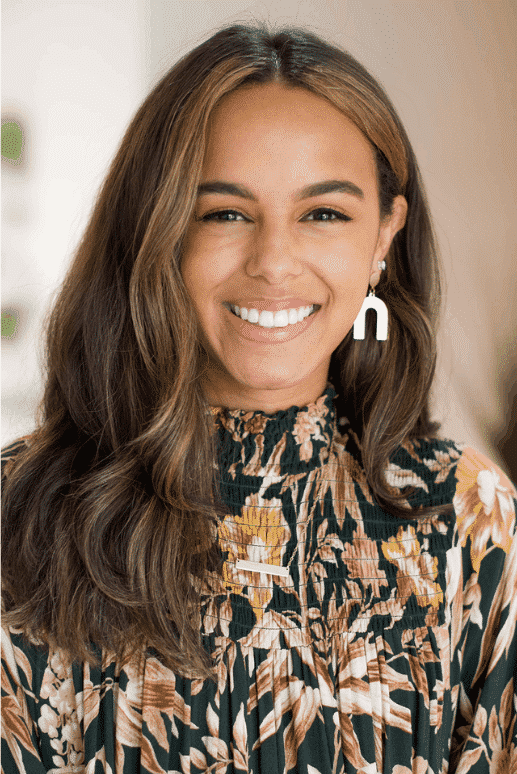 Hannah George, MSW
Clinical Assessment Counselor, Men's Center & Traditions
Hannah joined the MARR team after graduating from the University of Georgia, where she earned her Master of Social Work degree with a certificate in Marriage and Family Therapy. She has experience working with families in crisis at the Division of Family and Children Services and providing therapy at a Marriage and Family therapy clinic in Athens. Hannah is passionate about helping people get the care and resources they need in any circumstance. Because addiction can affect the wellbeing of not only the client, but also the family system as a whole, she is passionate about seeking out ways that restore health and dignity to clients and families that she encounters.
Andy Williams
Clinical Assessment Counselor, Men's Center & Traditions
Andy has gained over 7 years professional experience working in the substance abuse and mental health care field; first as a Patient Care Specialist, then as Family Counselor, Crisis Interventionist, Intake Coordinator and Admissions Counselor. He is currently working towards becoming a Certified Addiction Counselor. Andy has served as a Clinical Assessment Counselor, working with all departments of MARR to support those in need and help them find the absolute best care possible. Having achieved sobriety from his own personal journey through addiction, Andy is deeply acquainted with the struggles of both individuals and families in early through late stage recovery and is extremely passionate to help others find their way to a changed life.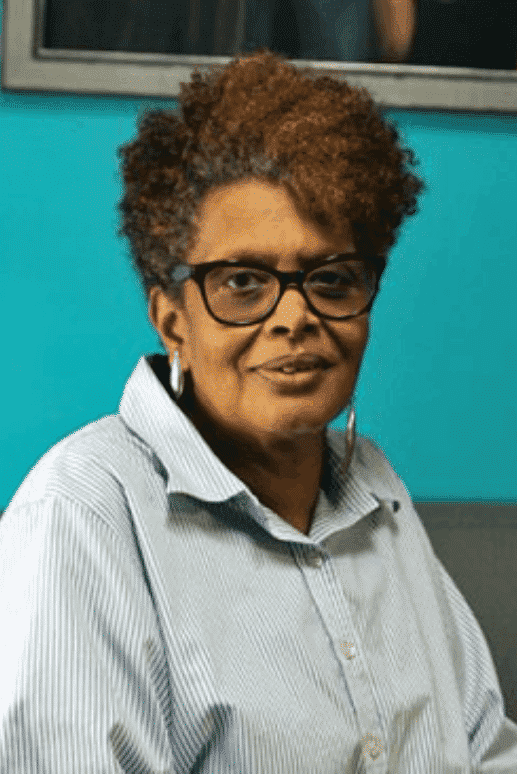 Gail Rogers, MSW
Clinical Assessment Counselor, Right Side Up
Gail joined MARR's Right Side Up program as a Clinical Assessment Counselor in 2015. She obtained her Bachelors in Social Work in 2000, and her Masters of Social Work in 2002. She continued her education, and in 2014 received a CARES certification. In her 15 years of dedication, she has worked with homeless women and children, first generation college students, a supportive housing program for men re-entering their communities after suffering from substance use disorders, and provided therapeutic counseling to first time male juvenile offenders. Gail is passionate about recovery and for her the professional is personal.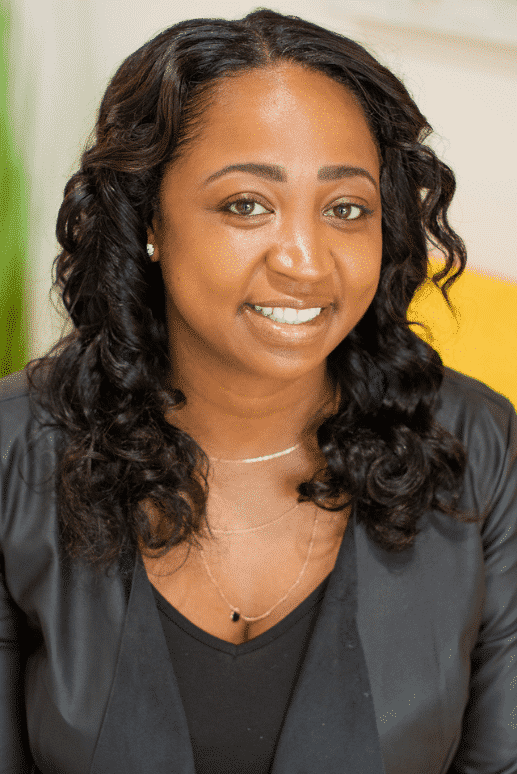 Nina Carter, MS, LAPC
Clinical Assessment Counselor, Right Side Up
Nina originally joined the team as an intern at our Right Side Up program and joined the Clinical Assessment Team shortly thereafter. She earned her Masters in Counseling from Indiana Wesleyan University and she is a Licensed Associate Professional Counselor. Nina believes displaying empathy and true understand towards clients helps to build a strong rapport with them. She is person-centered and solution focused in her therapeutic approach.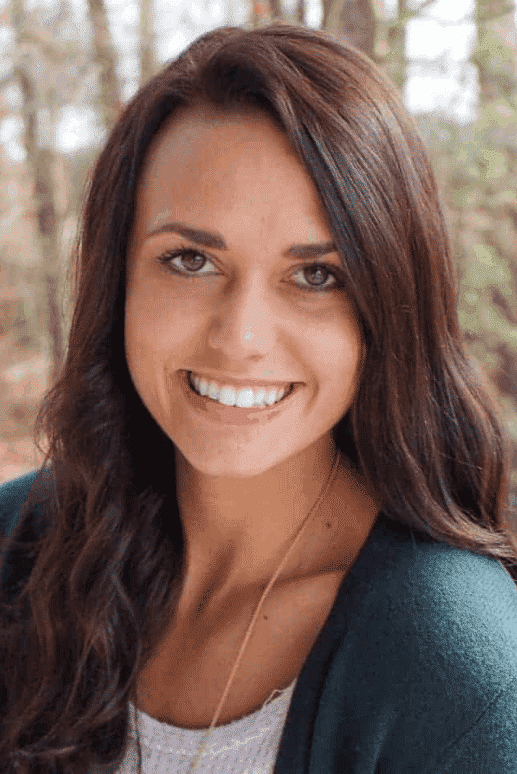 Shaleigh McBride, MS, NCC
Clinical Assessment Counselor, Weekends
Shaleigh earned her undergraduate degree in Psychology from West Virginia University, and her master's in Clinical Mental Health Counseling from East Carolina University. She is also a Nationally Certified Counselor. Shaleigh started conducting clinical research in 2013 and began internships in 2016 at the Center for Family Violence Prevention and Integrated Family Services. She loves having the opportunity to work with families throughout the treatment process and help them understand the disease of addiction as well as connecting them with long-term treatment for their loved one.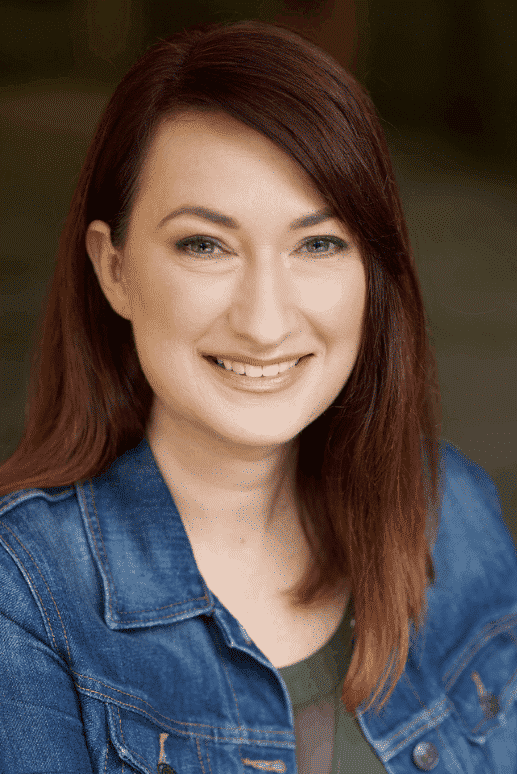 Liz McVicker
Director of Business Development
Liz McVicker joins the MARR team with 15 years of experience in management and strategic planning. Most recently, Liz worked in business development at a local treatment program and has developed many strong relationships in the mental health and recovery industry. Liz started her own journey to recovery in 2007. She is passionate about seeing others find the help they need. Her energy, positivity, professionalism make her a valuable member of the MARR family.
David Drum
Business Development Representative
David has been involved in business development for mental health and addiction treatment for over fifteen years in four different states, successfully building specialty programs for adolescents, military, older adults, women, recovery, and dual-diagnosis. His passion is to connect people in need with life changing solutions. David has a Bachelor's degree in business from Thomas Edison State University and an MBA from California Coast University in healthcare management. He is the author of two books, was board president of NAMI Sonoma County CA and spent five years as a missionary in SOWETO, South Africa. David is excited to bring his passion and expertise to MARR.
Digital Marketing and Branding
Keri Siebrasse
Director of Digital Marketing and Branding
Keri has an enthusiasm for developing genuine relationships with local providers and experts in the field of Substance Abuse Treatment through digital mediums. Her heart for recovery stems from her own experience in treatment and the value of combined therapeutic and clinical treatment MARR is known for. She brings with her entrepreneurship, a digital marketing background, life experience, and a passion for everyone to be in long-term recovery.
Matt Shedd
Digital Marketing and Branding Specialist
Matt was drawn to the compassionate community life he saw MARR staff modeling for their clients. With a background in media production and public radio, Matt hosts and produces MARR's Stories of Recovery Podcast and helps put together MARR's print and online materials. He also contributes to MARR's clinical outcome studies. Matt has a Master's in English and worked in academia as a researcher and college writing instructor.