Disordered Eating Treatment Is Relapse Prevention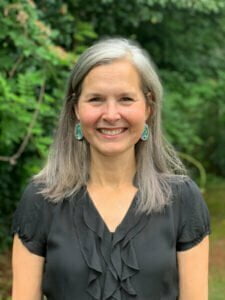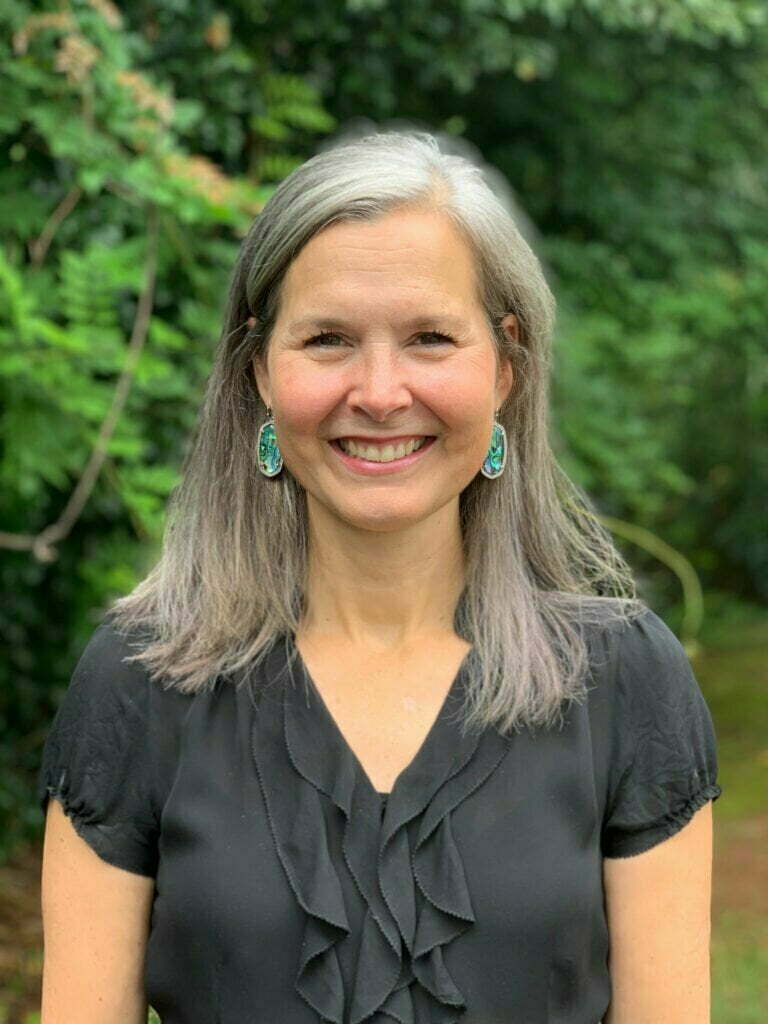 In August of 2022, MARR was thrilled to welcome back Alison Makely, LPC, MAC, NCC, as the Disordered Eating Therapist at the Women's Recovery Center (Traditions). She has been involved with MARR since 2003 and helped to create MARR's Disordered Eating Program.
We asked her to share why addressing disordered eating is so essential for many women to maintain long-term sobriety. You can also listen to one of our podcast episodes in which Alison shares details about MARR's approach to disordered eating.
Can you just tell us a few of the basics about MARR's Disordered Eating Program?
MARR is one of the only residential substance abuse treatment programs in the state that also offers integrated treatment for disordered eating. The key word here is integrated. At the same time that clients in our Disordered Eating Program are receiving treatment for substance abuse, they are also being treated for their disordered eating.
It's a really big deal that we address both of those things concurrently. At the Women's Recovery Center, historically at least 35% of our clients need disordered eating treatment as well. For these women, it is a necessary part of them staying sober. For them, addressing disordered eating is a necessary element in relapse prevention.
For instance, some of MARR's alumni will say that the only reason they stayed sober is that we also addressed their disordered eating during treatment here. It's why MARR decided to create the position for a dedicated Disordered Eating Therapist.
What do you say to clients or families that say that it makes more sense to address one thing at a time?
The idea that you can or even should address disordered eating and substance abuse separately is a common misconception. The research tells us for clients who have both, if we don't treat disordered eating at the same time as a substance use disorder, the relapse rates go up. There are a variety of reasons for that.
Some of it is just based on basic neurobiology. If somebody sits through the hard part of treatment, they have put down the alcohol and put down the drugs. Our work as a counseling team is to help them learn how to deal with their feelings–to cope with life.
At MARR, we introduce our clients to effective coping skills and recovery management skills while they are here. But if a client is still binge eating or participating in other disordered eating behaviors, like restricting their food intake or purging, then their brain is not changing and healing. They are not recovering.
The common objection people will have is: "I am not here to work on my eating or my body image. I'm just here to work on my substance use." But if we don't address both at the same time, their chances of staying sober aren't as good. Why? Because you can't effectively learn new coping skills when you are still relying on the old coping skills. And because the addiction and the eating disorder literally feed off of each other.
What are the specifics of what the disordered eating program looks like?
Everyone in treatment here, all the people who come through our center, get some education around disordered eating awareness. There's a body acceptance group that everyone participates in, and we have worked very hard to develop a body acceptance community. In other words, women in treatment here learn to work together and be supportive rather than be focused on appearance and their body image.
The people that get identified specifically for the Disordered Eating Program, they're getting a comprehensive integrated treatment that is not available at most substance abuse treatment facilities. In addition to the addiction treatment, they also participate in additional weekly process groups, meal groups, individual nutrition consultations with a registered dietitian, individual therapy, mindful eating and intuitive eating education, body acceptance education, and experiential body awareness practices, including yoga.
Tell us about your history with MARR, and how you came to be so involved in the Disordered Eating Program.
I started off as a volunteer in 2003. For me, being involved in MARR honestly felt like a calling. I felt so drawn to the work that it spurred me to return to school to get a graduate degree as a counselor. I was a volunteer from 2003 to 2005, and I transitioned into the role of intern until completing my program in 2006. In May 2006, after finishing my graduate work, the MARR leadership created a dedicated therapist role for me as "Primary Counselor for Disordered Eating."
By that point, it was clear to all of us that we were doing our clients a disservice and setting them up for relapse if we did not address disordered eating. In this role, I helped to create the treatment structure of the disordered eating program that still exists today.
I stepped away from MARR for a while and developed my private practice, and I returned to MARR in 2018 when they needed someone to fill the disordered eating therapist position. I worked at the women's center from 2018 until February 2020.
I can't tell you how delighted I am to be back at the women's center in this critical role.
For more information on Alison's therapeutic approach and MARR's Disordered Eating Program, listen to our podcast episode with Alison.
Research on the Relationship Between Substance Abuse and Disordered Eating
Dennis, A.B., Pryor, T., Brewerton, T.D. (2014). Integrated Treatment Principles and Strategies for Patients with Eating Disorders, Substance Use Disorder, and Addictions. In: Brewerton, T., Baker Dennis, A. (eds) Eating Disorders, Addictions and Substance Use Disorders. Springer, Berlin, Heidelberg. https://doi.org/10.1007/978-3-642-45378-6_21
Brewerton, T.D. (2014). Are Eating Disorders Addictions?. In: Brewerton, T., Baker Dennis, A. (eds) Eating Disorders, Addictions and Substance Use Disorders. Springer, Berlin, Heidelberg. https://doi.org/10.1007/978-3-642-45378-6_13