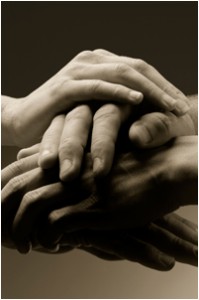 Why recovery is a family affair

All too often, a family will encourage their addicted loved one to accept drug and alcohol treatment, but their own recovery stops there. While family members support the addict in getting the help he or she needs, they believe the problem does not belong to them. Nothing could be further from the truth. Addiction is a family disease, and everyone involved benefits from seeking recovery.
When a loved one struggles with substance use disorder, the entire family suffers.  The cycle of addiction is vicious, causing members to take on various family roles that help them cope with the disturbance in the overall family system. These roles, although dysfunctional, allow them to emotionally survive the chaos of living with the addict. Similar to the addicted loved one, the family needs professional treatment to address issues of codependency and learn how to set healthy boundaries.
As soon as a client enters MARR for addiction treatment, we begin treating the entire family. We educate loved ones about the disease of addiction, and how this disease has negatively influenced their own behavior. Through individual counseling sessions, weekly support groups, family workshops and ongoing aftercare, our Family Recovery Center is dedicated to helping families embrace their own recovery.
While MARR is invested in the clients we serve, we recognize the need for community outreach as well. Families suffer deeply — sometimes even more when their addicted loved one is not in treatment. Our 1-day family seminar, Loving Someone with Addiction, is open to the community. Through education and support, we hope to equip families with the knowledge and tools they need to begin taking care of themselves and communicating in healthier ways.
Because addiction is a family disease, recovery is a family affair. Where there is willingness to make positive changes, there is hope. Now is the time to replace feelings of guilt, shame and fear with appropriate boundaries, peace of mind and wholeness. Life is meant to be enjoyed — find out how you can start living again through family recovery.
For more information on MARR's Family Recovery Center, call 678-805-5169, or contact us online.