Ep 79: Remembering Darrell V. | How a Cat Can Lead to a Spiritual Experience
In this special edition of Stories of Recovery, we're paying tribute to Darrell V., a long-time MARR alumnus and friend to all. In March of this year, Darrell passed away following a sudden and brief illness. With more than 15 years of continuous sobriety, Darrell's commitment to the recovery community was unwavering and resolute.
Darrell profoundly impacted those in the recovery community and beyond. He was a true, salt-of-the-earth kind of guy… the type of person who wasn't too concerned with leaving behind a lasting impact, which is maybe why he did. Nearly four years ago, Darrell graciously shared his story of recovery with us (click here to listen to episode 35). He was humble; he was disarming; and he was witty without intention.
We wanted to spend more time with Darrell, so we are joyfully revisiting his story and talking to a few of his closest friends. Darrell V., you are sorely missed, but your legacy will continue to carry the great message of recovery for generations to come.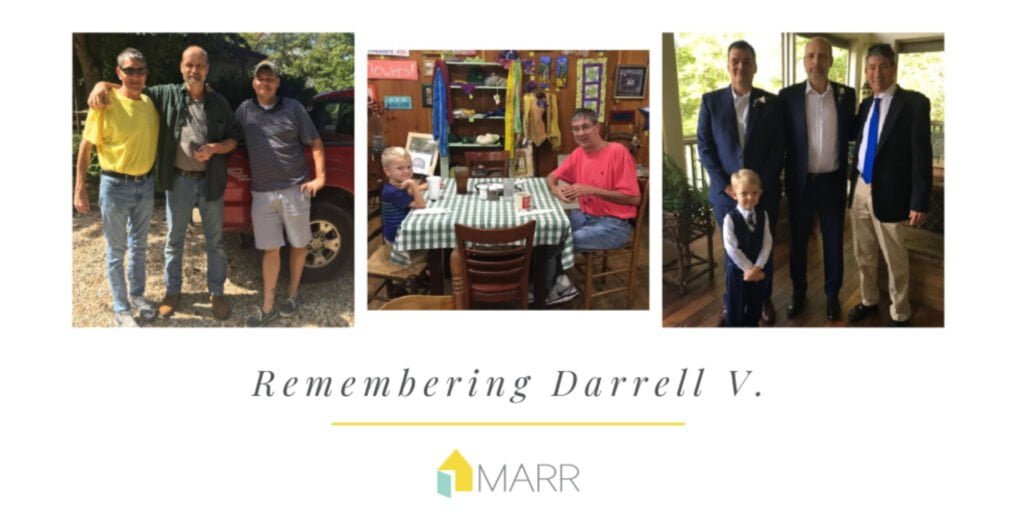 Podcast: Play in new window | Download
Subscribe: Google Podcasts | Spotify | Email | RSS | More